[M5] A House Is Not A Home
Moved, a meditation on American railroading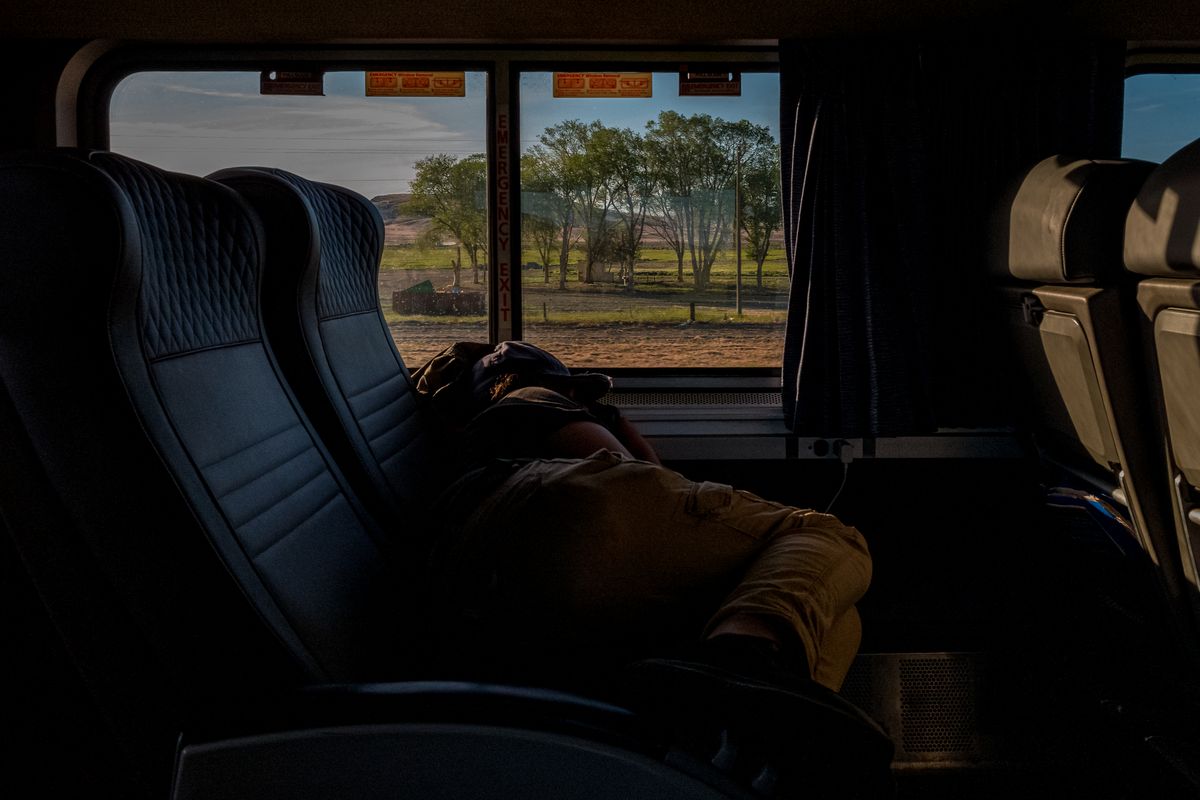 As long as I can remember, I have been looking for home. Are you looking for home?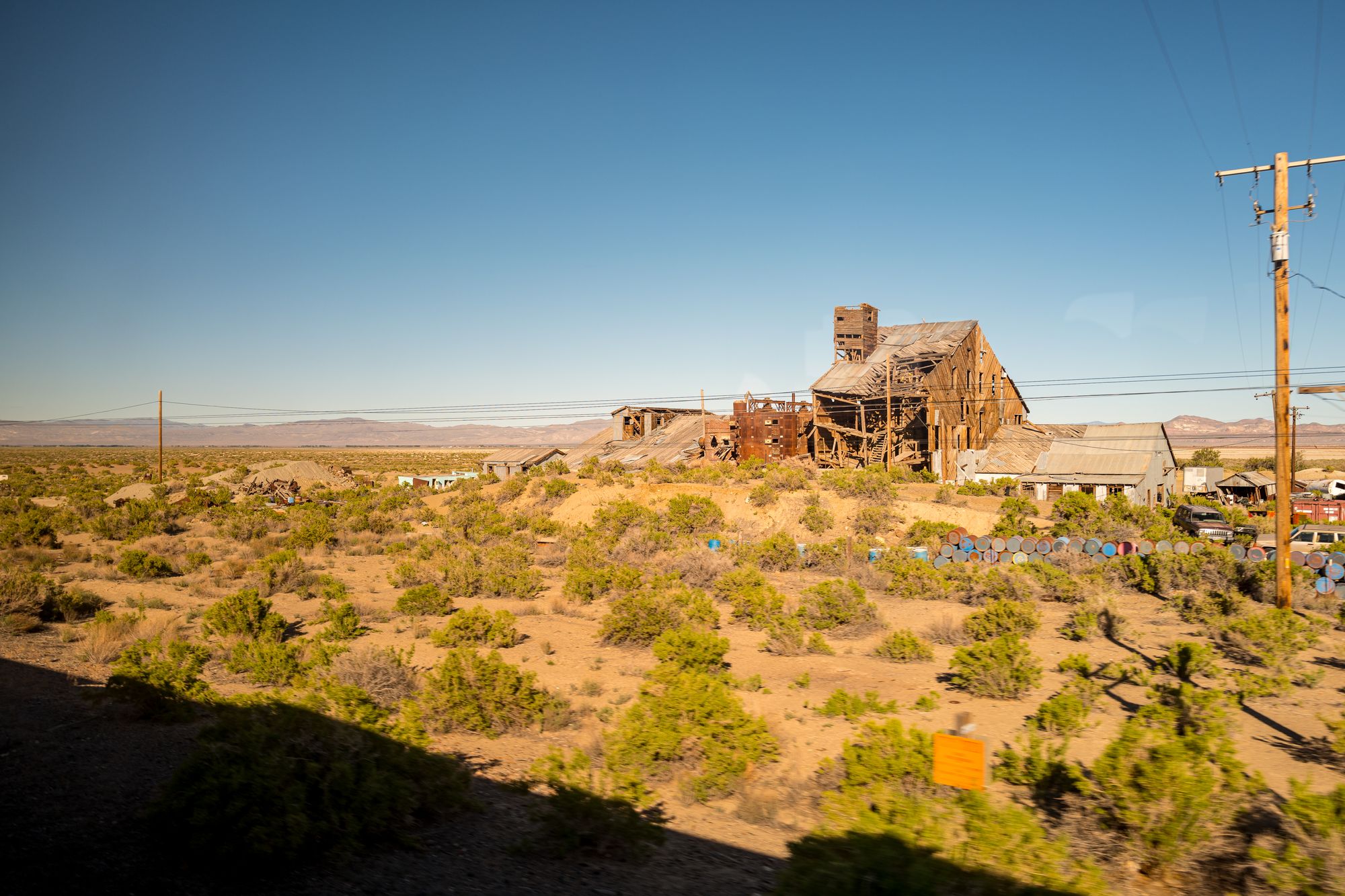 ---
As a credulous university graduate in the summer of 2011, I moved to New York City and got a job at a fancy ad agency. I was certain I'd feel at home in the city because I was certain of who I was, what I was ambitious about, of who I wanted to become (Mel Gibson in What Women Want—you may laugh with me, but not at me). What I thought I was certain of, precisely, was my values. But the only thing that turned out to be certain was that I was certainly wrong about everything. After driving with that crack in the windshield for some time, my path became clear: Choosing where to live would be by trial-and-error, a process of self-discovery and mapping my innate values onto the values implicit to the environment. And the deviation between these two value-sets would measure whether that place was right for me.
How do personal values materialize in all the subtle, idiosyncratic, and overt ways they do? As individuals, they convert into behavior (like me moving to New York to be a schmoozing schmuck of an ad man): Everything from the work we pursue and who we spend our time with, to how we dress and our manner of speech—our values organize themselves in a hierarchy, a rank-order shaped by the forces of our nature and environment.
I took to the idea that places are made up of people and people are made up of values. And at the scale of cities or countries, places are vast aggregations of value hierarchies resolving into a single hierarchy itself—W. David Marx might label this as culture. So, as an exercise, I began personifying my environment and asking myself: If this city was a person with whom I had a close relationship, integrated into my life as completely as the environment I choose to live, how would it feel to be around them? New York felt something like a busied and charismatic bespoke suited mid-30-something who had luncheons over Perrier, a TriBeCa hairdresser, an A-Series Royal Oak on the wrist, and an early 90's Porsche 911 to beat on weekends in the Catskills. Money, status, pizazz—these came across as primary values of the place. I liked these, but if I was being honest with myself, were they primary for me, and was this 'someone' I could feel at home with, someone who would have the right influence? In his 2008 essay Cities and Ambition, Paul Graham notes: "Unless you're sure what you want to do and where the leading center for it is, your best bet is probably to try living in several places when you're young. You can never tell what message a city sends till you live there … you won't know for sure whether it will resonate till you hear it." It is beyond will power to not be influenced by those around you, and to not get discouraged when they don't care about the same things you do.
---
I employed my exercise again when I moved to San Francisco in 2015, and in dozens of cities internationally since. I could never have imagined how closely I'd go on to examine what the feeling of home is elementally, beyond just place and space. That I'd be conducting such an exhaustive self-audit, pinching off everywhere home was not to be found. It's now something of a framework—as I move through the world I check-in for that pulse. If it's absent, I'm off track, and if there are embers, I lean in and breathe. And in 2016 on my first train across America, the fire was roaring.
---
So this past June, six years after that inaugural journey, I boarded the very same train. Like déjà vu, there I was again in San Francisco, again New York-bound with a one-way flight onward. But this time, to Israel. And this time too, with 70 months of hard-earned Travel chops. The Sightseer would become home for the next four days.
In the 1970s, Amelia and her mother immigrated to the U.S. from the Philippines in search of home, and found it. Now a septuagenarian, she resides in Sacramento with her husband, Dwight. Amelia was sweet and petite – barely five feet tall – with the zest of a Jack Russell Terrier. Dwight, a mouse, as reserved as a parking space, futzed around with the fit of his N95 mask to no end, and couldn't be bothered by human interaction.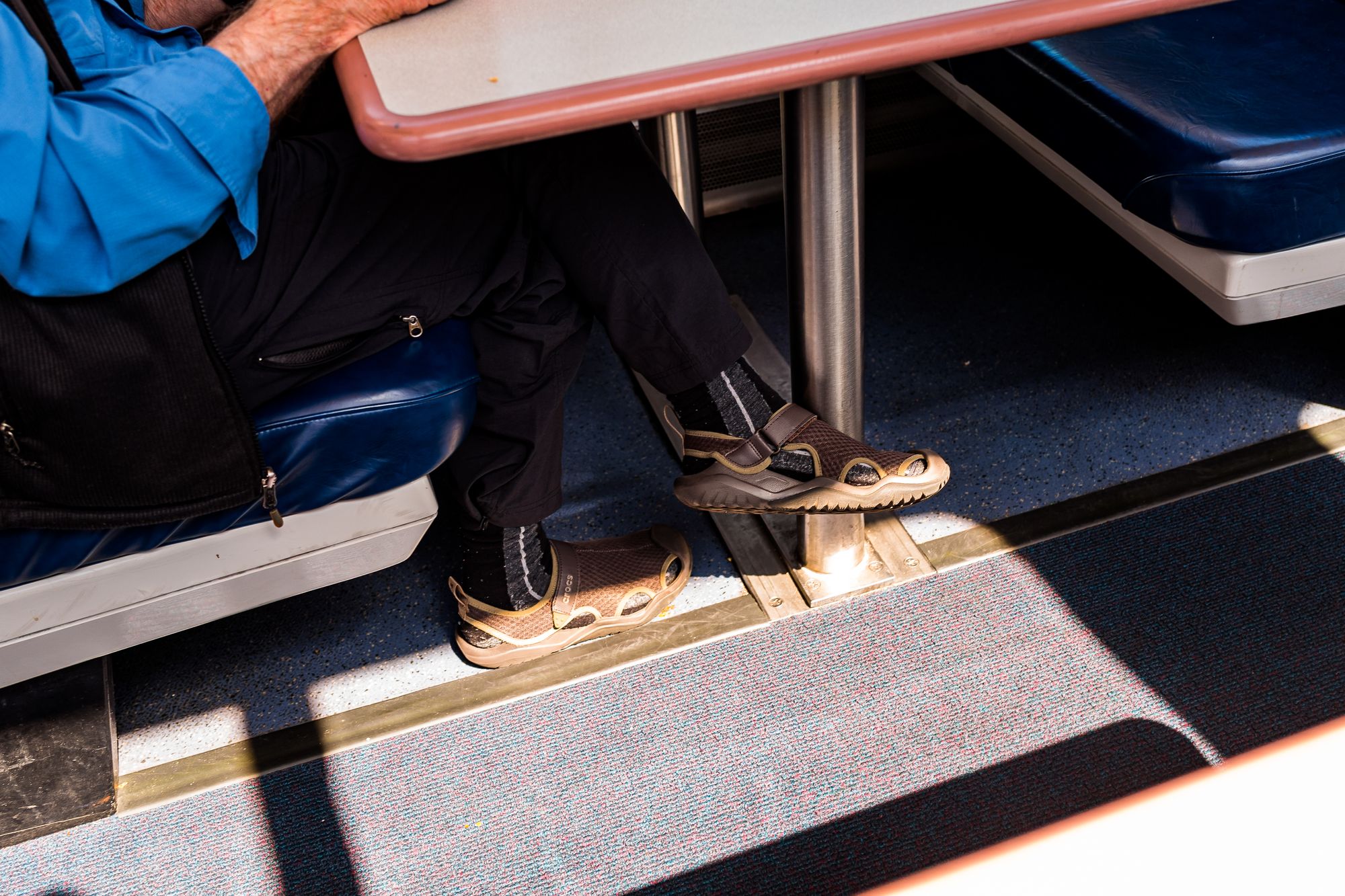 The quirky love birds always had an empty nest, which enabled a faithful wanderlust for Amtrak's many networked routes: south from San Francisco to Los Angeles, east cross-country to New Orleans, north from New York through the Adirondacks, and were giddily awaiting an upcoming tour along the Canadian border to Montreal via the Pacific Northwest. This run? A three-day-loop on the California Zephyr to Glenwood, Colorado and back home. "Big canyon!" she jabbed in her staccato parlance, Tagalog tongue still intact. "Right at the station!" Her enthusiasm for Glenwood effectively reduced neighboring Aspen to a Japanese shutter town.
Amelia and Dwight have memories galore traversing America, Europe too. But when asked if she missed the Philippines, if family's still there, if she went back often, if she felt connected to the culture, her characteristic child-like glee melted into a dull ache. Amelia said little in response, yet left no room for ambivalence. Her history in the Philippines was decidedly in the past, and there for good.
Some folks love where they're from. They make no protest because what shaped them did so soundly. Don't kvech about some crummy youth. And see no real schism between who they are and who they were supported to become, by parents or peers, community or culture. Each formative year like an overtone in an ever-building harmony.
For others, and perhaps for Amelia too, homecoming is a regression. It's a threat to the work. As if to get through required being someone else just long enough to get out—those troubling memories suffocated by years away draw oxygen from re-entering the atmosphere at once. It's the tedious familiarity of the place, where our first and second nature came online. And so we steer clear.
Amelia's patriotism for her adopted country was endearing in a complicated way—in the very same place she's found home, I gasp for air. If one man's trash is another man's treasure, than one man's house can become another man's home.
---
---
Carly shared my sentiments. Like a hand-off, she boarded as Amelia disembarked at Glenwood—straight to the canyon she went, I'm sure, Dwight in tow.
"How's The Artist's Way?" I glanced at the book in front of me and to the right where the question came from. I was skimming through Julia Cameron's magnum opus of exercises on creativity to see what all the fuss was about. Told Carly I snatched it off a friend's shelf on my way out of San Francisco, a companion to the writing of this very story perhaps, promising "to reject the devils of self-doubt" as staff writer Carrie Battan put it in her New Yorker profile.
Carly spontaneously bought an Amtrak ticket that morning following her brother's wedding in Glenwood. A day trip to Denver before a flight home to San Diego, where she splits her time between the Coronado Islands off the coast of Tijuana. One foot in America's door, one foot out. I wasn't stunned to learn Carly spent most of her adult life beyond U.S. borders. She waxed poetic about her years in the Peace Corps, serving in Baghdad and South Sudan. Characterized her experience as one of constraints, how the political and religious unrest and views toward women kept her close to base. One doesn't return from an experience like that unchanged—she's worked in humanitarian relief efforts ever since.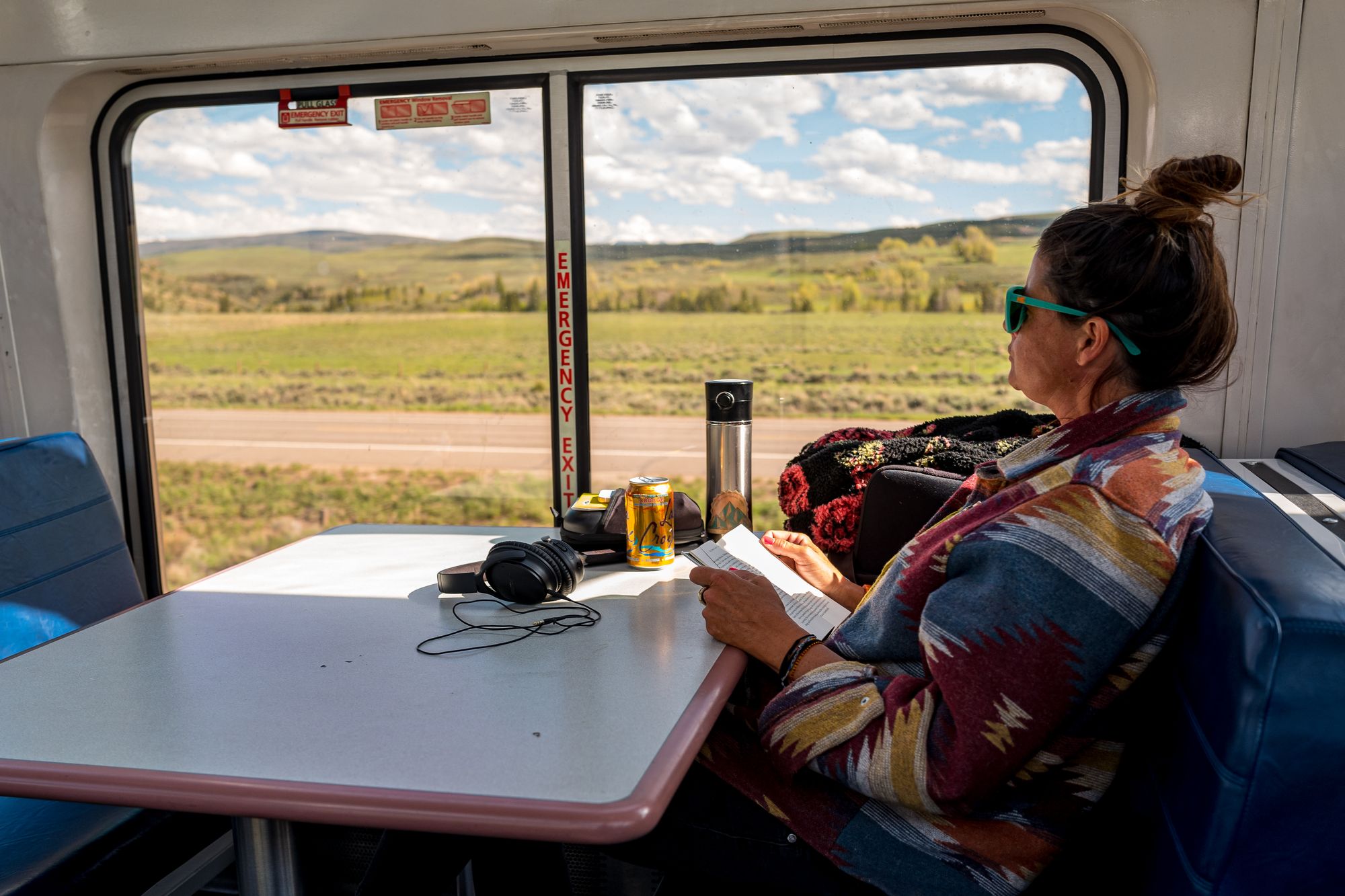 ---
She saw one hand on the Leica and one on my notes. And on writing about the train across America, her eyes widened. I smirked warmly at her first query: What was my ethical position on taking photographs of people without consent? Carly's perspective was forged by a series of jarring experiences in the Middle East of journalists aggressively photographing women and children. I understood her, but felt it was more nuanced, felt the context mattered, and that we should unpack it.
But I hesitated. I hesitated because the art of having productive conversations around sensitive and complicated topics has been lost—in the classroom, on the internet, around the dinner table, and was I really about to engage on a train? Too often we fumble to approach them with an openness, a curiosity, an intellectual honesty, a generous hand extended. I'm guilty here, too. But the regret has my gratitude in its encouragement that I be better. "You may by mistake say what you don't mean, or mean what you don't say," says the generous hand. "Give it another shot—we're all in this together."
As my conversation with Carly swelled into territory where tribalism often eclipses civility in public discourse, I came to realize my heightened anxiety was unfounded, like a scene in a horror film where the jump scare never comes. Despite our impassioned perspectives, we both came in peace, we listened to each other, were prepared to embrace the fleeting shame of being wrong in pursuit of what's good and true. And mind you, this was in the Sightseer where eavesdropping is half the fun.
I turned to face Carly. "I really appreciate your perspective—thanks for sharing all that and hearing me out. Let this be an example, yeah?" She looked down-car at the other passengers, glanced over her shoulder at those behind, and placed her gaze back on me. "Yes, let it be."
---